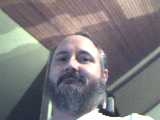 Mark Linimon
3267 Bee Caves Road #107
PMB #121
Austin, TX 78746-6700
USA


Computer consultant, music fan(atic), cat owner, former junk Volkswagen© collector.
My chief passion is music, both recorded and live. If you're interested in the latter, you might want to check out my (ancient) Guide to Austin Music (and beyond).
I co-administer soaustin.net, a website set dedicated to helping Austin musicians getting the word out about their music.
As for me, I graduated from Rice University in 1980, and still keep up with many friends from there. A number of them worked on either the Thresher (the student newspaper) or KTRU (the student radio station).
As for work, I used to have a consultancy known as Lonesome Dove Computing Services. (I used to live about a half-mile from the Lonesome Dove Baptist Church, founded in the late 1800s. This was the original place from which Larry McMurtry took the title of his novel.) But I'm now retired (aka "burned out").
Of course I have my own list of time-wasting hobbies, if you're interested. Included is my list of webcomics I read.
Finally, here's a picture of the cat that used to own me.. She's "gone to be with St. Francis" now, but you can still read her views on how I ran things here.
This page not optimized for any particular browser.







---
©1997-2017, Mark Linimon. All rights reserved.
Last updated Sat Aug 12 20:41:22 CDT 2017 .